---
Pilot's Operating Handbook
flight manual, checklists, etc.
---
Pilot's Operating Handbook
<![if !vml]>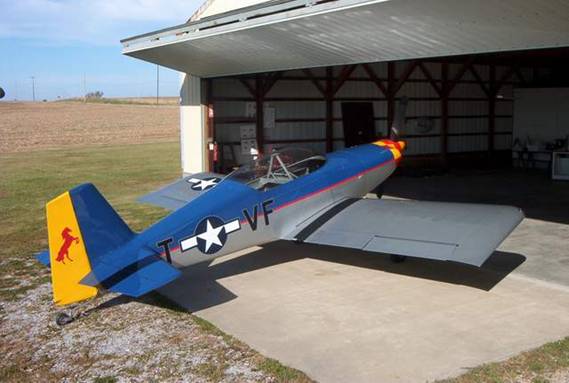 <![endif]>
<![if !vml]>

<![endif]> <![if !vml]>

<![endif]>
Registration: N540VF
Manufacturer: Frazier
Designation of Aircraft: F-1H
Serial Number: 4339
Certification Category: Experimental
Vince Frazier
3965 Caborn Road
Mount Vernon, IN 47620
812-464-1839 work
812-985-7309 home
Section 1.0 - Aircraft General Data
1.1 Engine
Manufacturer: LYCOMING
Type: IO-540-C4B5
1.2 Propeller
Manufacturer: Hartzell
Type: Constant Speed
Diameter: 80"
Pitch Setting: Adjustable
1.3 Fuel
Grade: 91/100 minimum grade aviation gasoline
Capacity: STBD tank: 21 US gal useable
PORT tank: 21 US gal useable
1.4 Oil
Specification: LYCOMING OIL SPECIFICATION No. 301-E
Capacity: 3 US gallons
Ambient Air Temperatures Viscosity Grades
Above 60° F SAE 50*
30 to 90° F SAE 40*
0 to 70° F SAE 30*
Below 10° F SAE 20*
* or suitable multigrade oil
Section 2.0 - Operating Limitations
VFR Operations only.
2.1 Airspeeds (I.A.S.)
Never Exceed 240 knots / 275 MPH
Normal Operating Limit (Maximum Structural Cruising) 160 knots / 184 MPH
Maneuvering 125 knots / 144 MPH
Maximum, wing flaps extended 95 knots/109 mph
Vx 74 knots/85 mph
Vy 91 knots/105 mph*
* up to 121 knots/140 mph works very well and allows better engine cooling.
2.2 Maneuvers Permitted
2.2.1 Normal Operations
Normal operations at up to maximum take off weight (as stated in section 2.5), are limited to normal flying maneuvers, but may include straight and steady stalls, and turns in which the angle of bank does not exceed 60 degrees. Spins are permitted.
2.2.2 Aerobatic Maneuvers
Aerobatic maneuvers are permitted within the following limitations:
Aircraft weight not to exceed 2000 lbs.
G limits are +6/-3
Aft C of G limit not to exceed 97.4" aft of datum (where datum is 80" fwd of wing leading edge)
2.2.2.1 Approved maneuvers-recommended entry speeds
Note: The application of these entry speeds presupposes that control pressures applied limit acceleration to +6 G's or less. The maneuvering speed of 125 knots/144MPH is the maximum speed at which full and abrupt control movement is permitted.
Maneuver Entry Speed Range (I.A.S.)
Inside loops & horizontal eights 121-165 kts/ 139-190 MPH
Chandelles, wingovers (Immelmans) 130-165 kts/ 150-190 MPH
Aileron rolls, barrel rolls 105-165 kts/ 121-190 MPH
Vertical rolls 156-165 kts/ 179-190 MPH
Split-S turns 86-95 kts/ 99-109 MPH
2.2.2.2 Prohibited maneuvers
Tail slides
2.2.2.3 Maneuvers not recommended
Snap rolls (allowable at entry speed less than 90 knots/ 104 MPH, but not recommended.)
Negative G maneuvers (not recommend due to possible engine oil starvation and possible prop overspeed.)
2.3 Crosswind Component
The maximum demonstrated crosswind component for take-off and landing is 15 knots/17 MPH.
2.4 Power Plant
2.4.1 Power and Temperature
Power RPM Manifold Pressure Cylinder Head Temp. Oil Temp.
Max. 2700 Full Throttle 500 ° F absolute max 245 ° F max
Take off 450 ° F recommended max
260 bhp
Max. 2575 Full Throttle 500 ° F absolute max 245 ° F max
Continuous 450 ° F recommended max
250 bhp
2.4.2 Oil Pressure
Normal 60-100 lbs psi
Minimum safe in flight 60 lbs psi
Minimum safe idling 15 lbs psi
2.4.3 Oil Temperature
Recommended for take-off power 160 ° F
Warm oil prior to takeoff as much as practical without allowing CHTs to exceed 400 ° F.
Using the sump heater while preflighting is one way to warm the oil.
2.4.4 Fuel Pressure
Normal 28 lbs psi
Minimum safe in flight 20 lbs psi
Max 45 lbs psi
2.5 Weight and Balance
2.5.1 Weight
Empty weight: 1226 pounds with 10 quarts oil
Maximum take-off weight (normal category) 2000 lbs
Maximum landing weight 2000 lbs
2.5.2 Center of Gravity
Normal Category Data
Forward limit: 87.7" Aft of Datum at all weights
Rear limit: 97.4" Aft of Datum at all weights
Observe the limits as are calculated on the Aircraft CG Calculations page
2.5.3 Datum
Datum: 80" fwd of Wing Root Leading Edge
2.5.4 Baggage Compartment Loading
(i) Maximum permissible aft baggage compartment load:
Fwd section: 80 lbs Rear section: 30 lbs
(ii) Where passenger seat is removed to permit the carriage of cargo, the permitted maximum load in the seat area shall not exceed 250 pounds plus the weight of the removed seat. The rear pilot control stick should be removed during any cargo carrying operations.
2.7 Fuel Management
Either tank may be used for take-off and landing.
SEE LAST PAGE FOR FUEL FLOW CHART EXAMPLE
Section 3.0 - Handling
This section contains essential information relating to the handling characteristics and operation of the aircraft and its systems.
3.1 Stalling Speeds (I.A.S.)
Flap Setting Stalling Speeds - Power Off
Gross weight Gross weight
2000 lbs 1800 lbs
0 deg 67 MPH
20 deg (1st notch) 65 MPH
40 deg (2nd notch) 63 MPH
3.2 Stall Warning
N540VF is not equipped with an audible stall warning system. An angle of attack device known as a "Lift Reserve Indicator" is installed.
3.3 Flaps
First notch 20 deg
Second notch 40 deg
3.4 Electrical Power
Do not turn off the alternator in flight except in an emergency.
This aircraft is fitted with a generating system that relies on battery power for initial excitation, therefore there is a possibility that if the alternator is turned off in flight, the loss of the battery system, or the subsequent discharge of the battery will result in the loss of all electrical power.
3.5 Fuel System
Prolonged uncoordinated flight with low fuel quantities may uncover the fuel tank outlets, causing fuel starvation and engine failure.
Section 4.0 - Performance
Take-off Safety Speed 67 MPH I.A.S. 0 deg. Flap
Minimum Approach Speed 85 MPH I.A.S. 20 deg. Flap (1st notch) OR
Minimum Approach Speed 80 MPH I.A.S. 40 deg. Flap (2nd notch)<![if !supportLineBreakNewLine]>
<![endif]>
Lycoming Power Chart IO-540 D4A5

RPM

1800

1900

2000

2100

2200

2300

2400

2500

MAP

HP/GPH

HP/GPH

HP/GPH

HP/GPH

HP/GPH

HP/GPH

HP/GPH

HP/GPH

20

100

107

113/8.5

119/9.8

127/10.1

134/10.6

141/11.2

146/11.8

20.5

105/

110/8.4

116/8.9

124/10.1

133/10.6

139/10.9+

145/11.4

151/12.1

21

108/

114/8.5*

121/9.4

128/10.2

137/10.6+

144/11.2

151/11.6

157/12.5#

21.5

110/8.5

118/8.8

125/9.6

133/10.6

141/10.8

149/11.5

155/12.0

164/12.7

22

115/8.7*

122/9.2

130/9.8

137/10.8+

145/11.0

155/11.7

162/12.3#

168/13.0

22.5

118/8.8

126/9.4

134/10.1

141/11.0

151/11.2

160/12.0#

166/12.6

174/13.4

23

121/8.9

130/9.6

138/10.3+

146/11.3

155/11.5

165/12.3

172/12.8

178/13.6

23.5

125/9.2

134/9.8

141/10.5

151/11.5

160/11.7#

169/12.6

176/13.1

184/13.8=

24

130/9.4

138/10.0+

146/10.6

156/11.7

165/12.0

174/12.8

182/13.5

190/14.2

24.5

178/13.1

186/13.8=

193/16.7

25

183/13.4

192/16.3

200/17.0

25.5

196/16.6

205/17.3

26

203/17.0

210/17.6

26.5

215/17.9

27

221/18.3

27.5

226/18.6

28

232/19.2
* 45% + 55% # 65% = 75%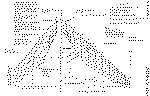 Power chart for AEIO-540-C series engines

Checklists:

PREFLIGHT


1. COCKPIT- CHECK SWITCHES AND FUEL OFF
2. CONTROL SURFACES – CHECK HINGES AND BOLTS
3. TRIM TABS – SECURE
4. WING TIE DOWNS - REMOVE
5. COWLING - CHECK FASTENERS
6. TIRES – 35 to 40 PSI
7. STATIC PORTS, FUEL VENTS, PITOT TUBE, AND LRI ORIFICES - CLEAR
8. INSPECT PROP AND SPINNER
9. FUEL SUMPS - CHECK FOR WATER OR DEBRIS
10. FUEL CAPS - CHECK LEVEL- SECURE CAPS
11. INSPECT TAIL WHEEL AND CHAINS
12. ENGINE OIL - 9 MINIMUM



BEFORE ENGINE START


1. FUEL SELECT - FULLEST TANK
2. ALL SWITCHES - OFF
3. CIRCUIT BREAKERS - IN
4. LOOSE ITEMS - STOWED
5. SEAT BELTS – TIGHT
6. CANOPY- CLOSED OR LATCHED IN TAXI POSITION
7. FLAPS – UP
8. TRIM - SET

ENGINE START

1. MASTER - ON
2. PROP CONTROL FORWARD
3. THROTTLE / MIXTURE LEVERS - SET FOR START
4. ENGINE - PRIME AS REQUIRED WITH BOOST PUMP - (5 SECS COLD)
5. PROP ARC - CLEAR
6. STARTER - ENGAGE
7. IDLE AT 1000 RPM
8. OIL PRESSURE SHOULD BE AT LEAST 20 PSI

BEFORE TAXI

1. ENGINE INSTRUMENTS - CHECK EIS
2. AVIONICS MASTER - ON
3. ALTIMETER - SET IN EFIS
4. RADIOS AND LIGHTS - SET AS REQUIRED

ENGINE RUN UP

1. CANOPY- CLOSED OR LATCHED IN TAXI POSITION
2. ENGINE INSTRUMENTS - CHECK
3. RPM - 1500
4. PROP - CYCLE 2-3 TIMES
5. CHECK MAGS, SWITCH TACH SELECT INPUT AS REQ'D
6. POWER - IDLE/ AS REQUIRED
7. BOOST PUMP - ON

BEFORE TAKE OFF

1. FLIGHT CONTROLS - FREE AND CORRECT
2. ENGINE AND FLIGHT INSTRUMENTS - CHECK
3. SET FLIGHT TIMER
4. TRANSPONDER - ON
5. FUEL SELECT - VERIFY ON FULLEST TANK
6. WARNING LIGHTS – OFF
7. CANOPY - CLOSED AND LOCKED!

TAKEOFF

1. MIXTURE AND PROP CONTROL FULL FORWARD
2. SMOOTHLY APPLY THROTTLE TO FULL POWER
3. ROTATE AT 65
4. CLIMB AT 85 OR CRUISE CLIMB AS REQUIRED
5. MONITOR TEMPS DURING CLIMB

LEVEL OFF CHECK

1. ENGINE POWER - AS REQUIRED
2. MIXTURE - LEAN AS REQUIRED
3. LIGHTS - AS REQUIRED
4. BOOST PUMP - OFF

DESCENT/ APPROACH CHECK

1. MIXTURE - RICHEN AS REQUIRED
2. LIGHTS - AS REQUIRED
3. RPM - INCREASE
4. BOOST PUMP - ON

AFTER LANDING

1. FLAPS – UP
2. TRANSPONDER - STBY

SHUT DOWN

1. TURN OFF BOOST PUMP, RADIOS, GPS, LIGHTS AND STROBES
2. MASTER OFF
3. CLOSE MIXTURE
4. CLOSE THROTTLE
5. KEY SWITCH TO OFF
6. FUEL VALVE OFF

EMERGENCY CHECKLISTS

ENGINE - ROUGH OR FAILURE – FIRST PRIORITY IS TO FLY THE PLANE!

1. FUEL - SWITCH TANKS, CHECK EIS AND EFIS
2. MIXTURE RICHEN
3. BOOST PUMP ON
4. RESTART - AS REQUIRED
4. POWER - AS REQUIRED
5. PROP CONTROL - PULL BACK FOR BEST GLIDE IF ENGINE IS STILL TURNING
6. IF ENGINE NOT TURNING, FORWARD UNTIL ENGINE RESTART

LOW VOLT/ ALTERNATOR FAILURE

1. CHECK VOLTAGE
2. SWITCH TO EMERGENCY BUSS IF ALTERNATOR HAS FAILED

ELECTRICAL FIRE / SMOKE

1. TURN OFF SMOKING ITEM OR SHUT OFF MASTER AS REQUIRED
2. IF EFIS IS TURNED OFF, USE LRI FOR AIRSPEED REFERENCE.
3. LRI RED LINE IS FULL FLAP STALL.
4. SWITCH TO EMERGENCY BUSS IF SITUATION PERMITS
---
Being old and forgetful this is the check list that I made. I shot it down in size, put it back to back and laminated it. I though Greg's list is also very good. probably has to do with the military thing. Jack #70 ( I modified the stuff above to suit my needs. Jack's checklist is available below. Vince)

Click on the .psd link for Jack's checklist: 2004-01-22\cklist.psd
---
Enough of this worrying about hitting the prop on start-up. Learn your airplane well enough to place the throttle lever to get a 1000-1200RPM start. Any higher RPM on a cold start up is damaging to the cam on the Lycoming engines -- in fact lower RPM is better if you can do it. Hot starts are not so critical to the cam, of course, but sometimes the pilot will set a bit of extra throttle to help the Lyc Hot Start Syndrome...not necessary if you know the procedure that works for your ship -- there isn't one sure method, I'm told.
My hot start procedure, from buckle-up:
Master on, alt on, L mag on, elec ign on if so equipped
Set full throttle
Set full rich
1-3 sec of boost pump (listen for pressure change); pump off
close mixture
set throttle for 1000RPM, or a bit more than idle
Press the starter button
move mix lever to 1/2 when engine fires (it should run OK there)
Boost pump on if engine tends to stumble -- as would be the case in high ambient temps: +80F
Set 900RPM idle; lean as far as possible
Cold starts are easier:
a bit more prime
set mix 1/2 open
Crank 'er up
SO!! Don't set so much throttle for starting, and you will have no problems with brakes or stick or needing 3 hands....it ain't Rocket Science, after all!
YMMV, of course
Carry on!
Mark
---
Flight Manual, and annual inspection checklists:
I've got some copies from Mark and others in Microsoft Word. I'd convert it to .pdf but those are useless for editing. If you need a copy just email a request to me and I'll email it to you. Be sure to tell me what it is you want because I can't remember all the stuff I put on this site. vfrazier@usi.edu Vince
---
Flight Characteristics:
Be sure to check out the pilot reports page also. Pilot reports.html
The ship doesn't have any really bad habits, but it does come with a very high engine-out sink rate, for no extra charge. Engine out: keep her at 100KT or so in the glide so you have enough energy to flare (and flare kinda late)...stopped prop might allow 90KT...
Be sure of control system continuity and good clear fuel flow, tight oil hoses, and have some sort of radio out procedure ready (sign language with your wingman, or simply land), and you should do OK. The flight advisor area of the manual was written by a good advisor -- use it , and ask questions if necessary. If 3 things go wrong, abort, and back up. 2 things are not so hard to handle. 3 things will hurt you: 3 things, plus flying the plane, is an overload.
If your pre-taxi engine runs are a non-issue, chances are the rest will be OK too. If you had any problems with getting the engine started and getting it to run cleanly, I will suggest that you check everything else again.
No high-speed taxi runs please. Go ahead and hop the thing to 5-10' AGL and land it (if your runway is long enough) if you think that will help.
Plan for a 20 min flight; have fuel for 1 hr in each tank (15 gal or so). Taxi out & fly on ONE TANK; the other is an emergency tank on this flight. You can use tank #2 on the second 20 minute flight, with tank #1 as the emer. tank this time.
1/2 flaps on your 1st landing; 85-90 KT on approach.
Expect a plugged injector some time in the first 5-7 hrs. The engine will tell you that one is plugged. Don't worry or hurry -- just land as soon as practical. Your EGT gage will tell you which cyl is plugged. The ship will fly fine and maintain altitude at 15"/2000RPM.
Don't bust your ass, and don't let anyone else bust it for you. Seems Yeager said something like this.
Carry on! Mark
---
Return to the homepage: http://www.vincesrocket.com/

Last updated: 09/01/06
CAUTION: This web site is not a publication of, nor approved by, Harmon LLC, Team Rocket, Van's Aircraft or any other person or entity listed herein, except me. Be advised that I am a blithering idiot with neither brains nor money and my advice is not to be trusted. So there. You have been warned! Vince